I love this idea!!!
A wonderful series of photos that I think both our male and female readers should enjoy was started by
Doc Shazam
with this one (oops,
incorrectly identified
as
Wendy Ingraham
,
Wil
correctly identified her as
Jessi Stensland
):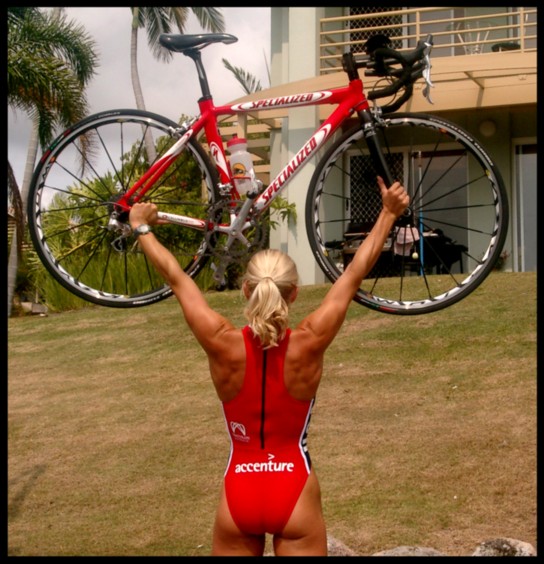 Which apparently spawned an imitation from
Olympian Sharon Donnelly
(aren't these triathletes' back muscles amazing?):
How great are those!? I think we should
all
post photos like this and make a roster of
Tri Blog Alliance All Stars!!
I'll volunteer to put them all on a web page, if you leave me a comment here with the address! The nice thing is that even the
anonymous
bloggers can join in, because no faces are seen. I'll have to remember to get one with
Buttercup
when I return home. I'm heading out tomorrow at noon. I'll try to check in
from the road
with my laptop if I can catch a wi-fi signal - if not, I'll probably post a painfully long travelogue when I return.